Seattle, Wash.-based PEMCO Insurance has named Venkata Karumuri a systems manager for the carrier's digital business center.
PEMCO also named Abeer Abu-Emarah manager of its underwriting department.
Karumuri will lead the development and deployment of strategic plans for multiple PEMCO IT systems. He will also work with leadership on recommendations for technological advancements to support the company's strategic goals and objectives.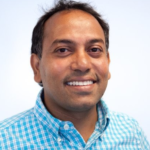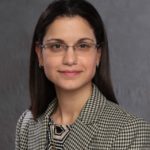 Karumuri has more than 15 years of experience. Karumuri was previously a senior manager with BECU. Other previous positions include business intelligence and data architect for Delta Dental, and lead software development engineer at Microsoft.
Abu-Emarah will help the underwriting team continue to evaluate risk and develop policies.
Abu-Emarah spent several years in management positions for Liberty Mutual Insurance. She also spent several years with Safeco Insurance prior to the Liberty Mutual acquisition.
PEMCO is a Northwest insurance company providing auto, home and boat insurance.
Topics Washington
Was this article valuable?
Here are more articles you may enjoy.