The Appellate Court of Illinois has issued a decision supporting California Insurance Commissioner Dave Jones and the California Insurance Guarantee Association's position that Lumbermens California workers' compensation deposits can't be used to reimburse overhead and administrative expenses incurred in connection with the company's liquidation.
Jones and CIGA brought the case against Lumbermens Mutual Casualty Co. The liquidation of the carrier began in 2013. The court ruled on Tuesday.
"The court's ruling upholds my position that Lumbermens Mutual Casualty Company must use funds reserved for workers' compensation claims on actual claims-and not other expenses," Jones said in a statement. "This ruling preserves financial protections for California's workers and businesses that rely on workers' compensation insurance."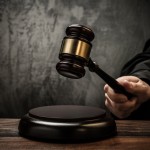 The Department of Insurance argued that the California Insurance Code states special deposit proceeds must be used solely for the payment of compensable workers' comp claims. The department contended that general administrative expenses are not related to the payment of a specific workers' comp claims, so it is improper for Lumbermens to require CIGA to pay general administrative expenses such as rent, postage, telephone, lighting, cleaning, heating and electricity with funds held in a special deposit.
The court agreed and determined the special California workers' compensation deposit is security for the payment of workers' comp claims in California and must be used exclusively to protect policyholders from insolvent insurers by providing an asset from which to pay compensable workers' compensation claims.
Topics Carriers California Legislation Workers' Compensation
Was this article valuable?
Here are more articles you may enjoy.