The University of Washington will pay $122,500 to settle a lawsuit filed after the college billed a Republican club security fees for a rally.
The UW College Republicans sued, saying the bill for $17,000 to cover security costs for the campus event violated free-speech and other constitutional rights.
The Seattle Times reports the UW will pay legal fees to the College Republicans. The school did not admit liability but rescinded its policy around security for student group events.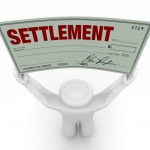 College Republicans had invited the conservative political group Patriot Prayer to speak at a campus rally Feb. 10. One day before the event, a federal judge in Seattle blocked the university from billing the club.
Skirmishes broke out and several people were arrested at the rally that also drew counter-protesters.
Copyright 2021 Associated Press. All rights reserved. This material may not be published, broadcast, rewritten or redistributed.
Topics Lawsuits Washington Education Universities
Was this article valuable?
Here are more articles you may enjoy.