A Beverly Hills, Calif. doctor has been sentenced to 10 years in federal prison for his role in a massive fraud scheme.
The San Diego Union-Tribune reports Dr. Ronald Grusd was convicted in December of 39 charges, including conspiracy, honest services wire and mail fraud and health care fraud.
He was sentenced this week.
Prosecutors say Grusd's companies, California Imaging Network Medical Group and Willows Consulting Co., in Southern California, paid more than $100,000 in bribes to physicians and others in exchange for referrals of patients with workers' compensation claims to his clinics.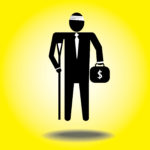 A news release from the U.S. Attorney in San Diego says Grusd would seek reimbursement from insurance companies for services given to workers, omitting his agreement with physicians and others.
Grusd's two companies were ordered to pay a $500,000 fine each.
Copyright 2021 Associated Press. All rights reserved. This material may not be published, broadcast, rewritten or redistributed.
Topics Workers' Compensation
Was this article valuable?
Here are more articles you may enjoy.