The hailstorms that hit Northern Colorado and the Denver-metro just over a week ago carried a $276.4 million insurance price tag. The storms followed a Southern Colorado hailstorm a week earlier that caused an estimated $169 million in insured losses.
There are two things to note about the two storms: peak hail season in Colorado is just getting started, and rising insurance premiums are probably on a lot of people's minds.
The state typically gets hail from April through September, and hailstorms peak in June and July.
Colorado is ranked No. 2 in the nation for hail insurance claims following Texas, but over the past few years the state has seen more severe hailstorms with larger chunks of damaging hail, as well as greater losses, according to Carole Walker, executive director of the Rocky Mountain Insurance Information Association.
The state has always received more than its share of hail.
"But the size of the hail, the volume of the hail, the cost to pay those claims, is skyrocketing," Walker said.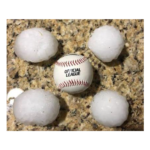 The storm on June 18 through 19 pounded vehicles and roofs of homes with golf-ball and baseball-sized hail, causing an estimated $276.4 million in insured losses resulting from roughly 49,600 auto and homeowners insurance claims filed so far, according to RMIIA.
The association's preliminary damage estimate is comprised of 38,300 auto insurance claims adding up to more than $191.6 million and 11,300 property insurance claims at more than $84.8 million.
The estimates so far make it the state's 8th most expensive hailstorm.
An unusual early morning June 13 storm pounded vehicles and the roofs of homes, also with golf and baseball-sized hail, causing an estimated $169 million in insured losses resulting from roughly 26,000 auto and homeowners insurance claims.
The association last month updated the insured losses for last year's big hailstorm from an initial estimate of $1.4 billion in home and auto damages to $2.3 billion in losses. Just the initial loss figure made it the costliest hailstorm in state history.
"Really, we are in a cycle of year after year of record breaking hailstorms," Walker said.
She said sizeable hailstorms also seem to be hitting all over the calendar in the last few years. Last year's record hailstorm occurred prior to the traditional peak season.
"We've gotten into this weather pattern where it seems like hail can come at almost any time at any month," Walker said.
The storms usually bring ping-pong, or golf ball sized hail, but the recent storms have brought baseball-sized and larger chunks of hail, according to her.
Why is the state seeing more hailstorms and bigger hail?
"That's for people further up the food chain than me to say," Walker answered. "I can say, for the insurance industry, we have seen more volatile storms."
Walker also attributed rising damage costs to newer cars with more automation, which are more expensive to repair and often take longer to fix, as well as other factors, such as roofing fraud. RMIIA is taking part in the No Roof Scams Campaign, a push by a group of nonprofit, government and business organizations to fight roofing contractor fraud in Colorado through public education.
The impact of the hailstorms and higher insured losses is already being felt. Colorado was recently ranked third in the nation for fastest rising homeowners premiums and third for fastest rising auto premiums.
Walker said carriers have also tried to respond without raising rates. Many insurers have gone to a separate wind-hail deductible. They use either a straight dollar deductible (typically $2,500 to $5,000), a percentage deductible or an ACV (actual cash value).
"I would say that's been the biggest response to try to control costs," she said of the deductibles.
The state's booming population is another likely factor in rising losses from hailstorms.
More than 70,000 people moved to Colorado last year. U.S. Census figures released in the spring showed the state's population hit 5.6 million in 2017, with more than 704,000 living in Denver County.
However, the severity of the storms still looms large as a major driver of rising losses.
"Yes, we are seeing more homes, more cars, more damaging repair costs, but the volatility of the storms is definitely contributing to it," Walker said.
Related:
Topics Catastrophe Natural Disasters Auto Profit Loss Colorado
Was this article valuable?
Here are more articles you may enjoy.