A northern New Mexico city is facing another lawsuit from a former employer in yet another controversy involving its mayor.
The Santa Fe New Mexican reports Martin Gonzales, a former public works director of Las Vegas, N.M., is suing the city government, claiming he was fired after he refused to illegally hire contractors. In court documents, Gonzales says Mayor Tonita Gurule-Giron wanted those contractors for certain city projects.
He claims that shortly after Gurule-Giron was elected in 2016 she told him "to use a specific contractor for an upcoming public works construction project."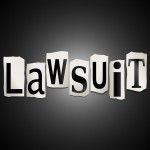 A Gurule-Giron spokeswoman says the mayor is examining the lawsuit.
Earlier this year, former Las Vegas City Attorney Dave Romero and former City Manager Elmer Martinez filed their lawsuits over their terminations shortly after Gurule-Giron took office.
Copyright 2020 Associated Press. All rights reserved. This material may not be published, broadcast, rewritten or redistributed.
Was this article valuable?
Here are more articles you may enjoy.