An insurtech startup says it will disrupt California's workers' compensation system with "technology-enabled triage and care coordination" for California Farm Management.
ChronWell, a mobile platform for the workers' comp industry, announced on Monday that it will launch its pilot program with CFM utilizing hybrid human/artificial intelligence technology designed to help workers recover and return to work faster at a lower cost to the employer.
ChronWell, based in Fort Lauderdale, Fla., reportedly directs care from the onset of an injury and assists with resolution of a claim by establishing lines of communication, streamlining administrative tasks and bridging the gap between employee, employer and insurance company.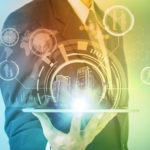 CFM is a collective of farmers who have pooled their resources to self-insure. CFM was created and is managed by Self Insured Solutions. CFM provides coverage to roughly 90,000 employees.
The plan is to deploy the ChronWell application starting with Cream of the Crop Cos., which employs 5,000 to 7,000 workers, depending on the season.
"Partnering with SIS for our pilot program is a perfect fit," ChronWell CEO Joe Rubinsztain said in a statement. "Our mission is to bring empathy back into health care and help injured workers recover faster by providing transparent, patient-centric services. Self-insured groups can truly benefit from innovative solutions that optimize recovery for injured workers."
Topics California Workers' Compensation Tech Agribusiness New Markets
Was this article valuable?
Here are more articles you may enjoy.