An Edmonds, Wash.-based asbestos removal contractor has been cited by the Washington Department of Labor & Industries for multiple willful safety violations for improper handling of asbestos.
Along with the citations, the company faces fines totaling $229,700.
L&I has cited Above & Beyond Asbestos Removal in connection with two separate inspections. Along with citing and fining a company, L&I may also decertify an asbestos contractor for multiple willful violations. This company is under review.
"This company has demonstrated a continuous indifference to Washington's asbestos handling rules which protect workers and the public from harm," Anne Soiza, L&I's assistant director for the Division of Occupational Safety and Health, said in a statement. "This fine delivers a clear message that asbestos is a deadly hazard and we won't tolerate any company that doesn't follow the rules to keep the public and workers safe."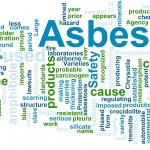 The two recent inspections of Above & Beyond each uncovered several similar violations. One worksite involved the emergency removal of boiler insulation in a Seattle apartment complex, and the other concerned the removal of asbestos popcorn ceiling material in a single-family residence.
In both cases, the workers did not use proper safety equipment, required air sampling was not performed, and asbestos-containing material was left exposed to the public and was improperly taken through public areas, according to L&I.
The two inspections resulted in multiple willful and serious violations. A willful violation is one where L&I finds evidence of plain indifference or an intentional disregard to a hazard or rule.
Above & Beyond has reportedly been cited in the past for similar violations and has been identified by L&I as a severe violator, a designation that carries consequences, such as follow-up inspections at any of their facilities or sites that could have similar hazards.
The employer has 15 business days to appeal the citations.
Was this article valuable?
Here are more articles you may enjoy.