Honolulu Mayor Kirk Caldwell has directed city departments and agencies to prepare for the effects of climate change and sea level rise.
The Honolulu Star-Advertiser reported the mayor issued the mandate this week, requiring the departments and agencies under his jurisdiction to view climate change as an urgent matter and to take action to protect and prepare the city for the physical and economic effects of it.
Under the directive, city managers must propose revisions to shoreline development rules and construction standards. It also calls for elevating or moving infrastructure and key facilities.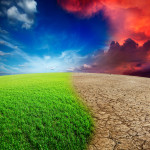 The directive is in response to a city Climate Change Commission brief prepared from a state report, which projected coastal flooding, erosion and property damage affecting hundreds of businesses and public buildings.
Copyright 2020 Associated Press. All rights reserved. This material may not be published, broadcast, rewritten or redistributed.
Was this article valuable?
Here are more articles you may enjoy.