A Montana jury has awarded $300,000 to a mother who claimed a Billings youth treatment center failed to protect her son from being sexually abused by other residents.
The Billings Gazette reports the jury awarded the damages Wednesday on claims of negligent supervision of youth and negligent misrepresentation by the Yellowstone Boys and Girls Ranch.
According to testimony, a boy had exposed himself and `"humped" the 10-year-old victim during his seven-month stay four years ago.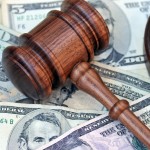 The mother testified that before she enrolled her son, staff had assured her the ranch did not accept sexually abusive youth.
Ranch CEO Mike Chavers said in a statement the allegations were taken seriously and investigated, which "determined that we did not violate the standard of care."
The ranch is considering an appeal.
Copyright 2022 Associated Press. All rights reserved. This material may not be published, broadcast, rewritten or redistributed.
Was this article valuable?
Here are more articles you may enjoy.