The Oregon Court of Appeals has ruled that a trial judge shouldn't have reduced a jury's award to a man whose leg was severed by a garbage truck in downtown Portland.
In reinstating the award, the Appeals Court said the judge's application of a $500,000 state cap for pain and suffering violated the Oregon Constitution's demand for substantial remedy.
The Oregonian/OregonLive reported Scott Busch was crossing a street in 2015 when he was hit by a garbage truck that made an illegal turn. The impact severed his left leg above the knee.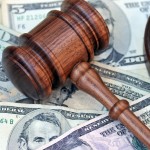 A jury awarded Busch $3 million for medical and other expenses, plus $10.5 million for pain and suffering.
Multnomah County Judge Mitch Greenlick cut the $10.5 million in noneconomic damages to $500,000.
Copyright 2022 Associated Press. All rights reserved. This material may not be published, broadcast, rewritten or redistributed.
Was this article valuable?
Here are more articles you may enjoy.