A joint enforcement strike force issued more than $200,000 in administrative fines to nine Contra Costa County, Calif. restaurants for failing to provide workers' compensation insurance.
Investigators from the Contra Costa District Attorney's Office, Department of Industrial Relations' Labor Commissioner's Office, and Employment Development Department conducted surprise inspections in June and July at Contra Costa County restaurants suspected of evading the obligation to provide workers' comp insurance to employees.
The citations issued by the Labor Commissioner's Office allege that the restaurants cumulatively employed 55 workers without providing insurance coverage in the event of an injury on the job. The restaurants previously failed to respond to a warning letter from the District Attorney's in 2017.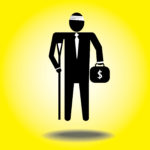 Willful failure to provide the workers' comp is punishable by fines and misdemeanor criminal prosecution. Labor Code also requires the employers to post a notice identifying the current insurance at a conspicuous location.
Restaurants cited were:
Meson Azteca, Pleasant Hill ($71,668)
New Lim's Garden, Concord ($51,262)
Dragon City Restaurant, Brentwood ($28,500)
La Mordida, Pleasant Hill ($16,500)
Sushi One, Brentwood ($15,000)
Sunshine Café, Pleasant Hill ($7,500)
Tacos El Patron, Pleasant Hill ($7,500)
Grant Street Pub and Pizzeria, Concord ($6,500)
Sunshine Café, Pittsburg ($4,500)
Was this article valuable?
Here are more articles you may enjoy.