A federal judge is allowing a woman to proceed with a lawsuit that claims the Crow tribe's nursing home leaders in Montana conspired to fire her for reporting that a patient had been molested.
Tammy Wilhite is a former nurse at Awe Kualawaache Care Center, a tribe-owned nursing home in Crow Agency. She says the nursing home's administrator and board of directors fired her March 29 on the pretext that she had a gun in her car.
Wilhite claims that the real reason she was fired was because she told state health officials that a patient had been molested by a nursing home worker who was transporting him.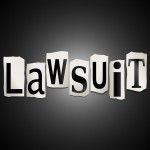 U.S. District Judge Susan Watters denied the nursing home's attempt to dismiss the lawsuit on grounds that the federal court has no jurisdiction over Wilhite's claims.
Copyright 2020 Associated Press. All rights reserved. This material may not be published, broadcast, rewritten or redistributed.
Was this article valuable?
Here are more articles you may enjoy.