California Insurance Commissioner Dave Jones on Thursday announced he has approved three more insurance carriers to offer coverage for the cannabis industry in the state.
The North River Insurance Co. and United States Fire Insurance Co. will begin offering coverage immediately, and White Pine Insurance Co. will begin offering coverage later this month.
All three insurance carriers plan to write surety bonds for cannabis businesses. The first carrier to write surety bonds for the state's cannabis industry was approved in March.
"The approval of these new products means California cannabis businesses have more options for insurance coverage available to them," Jones said in a statement. "I continue to encourage more insurance companies to file cannabis business insurance products with the department to meet the needs of this emerging market."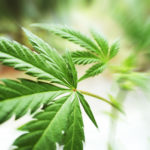 Jones launched an initiative last year to encourage commercial insurance companies to write insurance to fill coverage gaps for the cannabis industry. This first filing and approval of commercial insurance for the cannabis industry was announced last year. Jones approved the first Cannabis Business Owners Policy in the State of California in June.
Jones has convened meetings between commercial insurance company executives and cannabis business owners to educate the insurance industry about the sophistication, professionalism and risk management of the cannabis industry. Jones has also organized tours for insurance executives at cannabis businesses.
Jones last year held a public hearing to identify insurance gaps faced by the cannabis industry. Cannabis businesses and insurance industry representatives testified about the limited availability of insurance for cannabis businesses.
Related:
Topics California Cannabis
Was this article valuable?
Here are more articles you may enjoy.