California Insurance Commissioner Dave Jones has approved a license for States Title, the first insurtech title insurer licensed and domiciled in California.
States Title Insurance Company of California will use data-driven technology to predict the risk and severity of a title defect on a particular property, aiming to deliver title insurance more efficiently and at lower costs, according to the company.
"I am pleased to approve a license for States Title to not only sell title insurance in California but also to be domiciled here," Jones said in a statement. "Title insurance transactions are often labor intensive and suffer from delays-States Title uses a digital platform which is data driven and automates the process which in turn should bring benefits for consumers."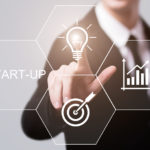 The Silicon Valley start-up is domiciled in California with its first office located in San Francisco's Mission District improvement zone.
Was this article valuable?
Here are more articles you may enjoy.