Paula Downey, president and CEO of CSAA Insurance Group in California since 2010, will retire following a search for her successor.
Downey recently led the AAA insurer through a six-year infrastructure transformation.
She was in the insurance business for 45 years.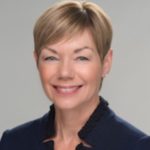 CSAA Insurance Group, a AAA insurer, offers automobile, homeowners and other personal lines of insurance to AAA members through AAA clubs in 23 states and the District of Columbia.
Was this article valuable?
Here are more articles you may enjoy.