A.M. Best is expecting Hurricane Lane to be considered more of a flood event than a wind event.
As a result, the storm that buffeted Hawaii should bring a potential triggering of the National Flood Insurance Program's reinsurance program into consideration.
A.M. Best's briefing, "Insurers Equipped to Handle Hurricane Lane Losses," states that most A.M. Best-rated Hawaiian insurers exposed to property catastrophe risk, based on direct premiums written in Hawaii, have diverse geographic footprints and possess risk-adjusted capitalization supportiv.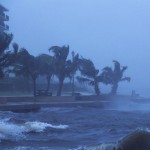 "Therefore, A.M. Best does not anticipate significant decreases in policyholders' surplus at affected rated companies, or any rating actions," the briefing states. "However, rated entities that display any material deviations from expected results potentially could be the subject of negative rating action in the form of under reviews, outlook revisions or downgrades."
The NFIP has roughly 60,000 policies in force, according to FEMA. Should the beleaguered U.S. flood program's reinsurance layer pay out because of Hurricane Lane, along with other recent and prospective events, it would be the second-straight year the placement was triggered, according to A.M. Best.
Because of the flooding, which exceeded 50 inches in some parts of Hawaii. A.M. Best expects the storm generated comprehensive claims for auto insurers as well.
Related:
Was this article valuable?
Here are more articles you may enjoy.