The state Department of Transportation says pedestrian fatalities have increased by 525 percent from the same time last year.
The Honolulu Star-Advertiser reported 25 pedestrians have died as of Sept. 13 this year compared with four deaths last year in all four counties.
The total number of deaths from all traffic-related incidents remains about the same with 79 deaths compared to 72 over the same time last year.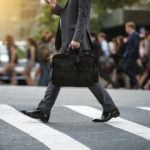 Twenty of those fatal accidents involved motorcycles, scooters and mopeds.
Oahu had the sharpest rise in fatal accidents, up to 45 this year from 31 last year.
Fatal accidents went down in Hawaii County with 21 traffic deaths as of Sept. 13 compared to 29 fatalities during the same time period last year.
Copyright 2021 Associated Press. All rights reserved. This material may not be published, broadcast, rewritten or redistributed.
Was this article valuable?
Here are more articles you may enjoy.