A Portland, Ore. rental management company has agreed to pay $105,000 to settle a lawsuit filed by an ex-tenant who claimed she endured deplorable living conditions.
The Oregonian/OregonLive reported the settlement came from A&G Management after they had sent a collection agency to get Aleina Langford to pay more than $1,500 in what her lawyer said were bogus charges.
The property management company agreed to pay Langford the settlement instead. The case had been scheduled to go to trial next week in Multnomah County Circuit Court.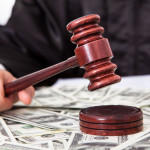 Langford's attorney Michael Fuller says he's heard of only two other tenant-landlord lawsuits in Portland in which landlords have ended up paying more than $100,000. In both those cases, the former tenants had claimed they were physically injured.
A woman who answered the phone at A&G Rental Management said she wasn't knowledgeable enough about the case to comment.
Copyright 2020 Associated Press. All rights reserved. This material may not be published, broadcast, rewritten or redistributed.
Was this article valuable?
Here are more articles you may enjoy.