California Gov. Jerry Brown has signed a bill into law peace officers can file a claim for workers' compensation if injured or killed while in the line of duty while out of state.
Brown signed Assembly Bill 1749 into law. The bill was inspired by the Las Vegas mass shooting nearly one year ago.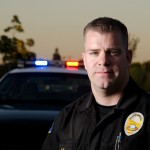 During the Las Vegas shooting on Oct. 1, 2017, several off-duty deputy sheriffs and district attorney investigators brought themselves and others to safety and were injured doing so.
Assemblyman Tom Daly, D-Anaheim, chairman of the Assembly Insurance Committee, introduced the bill.
Was this article valuable?
Here are more articles you may enjoy.