A firm that wants to make a name for itself as the first parametric insurtech in the U.S. for earthquakes has officially launched in California, over a year after its anticipated original launch date.
Jumpstart Insurance Solutions Inc., a licensed surplus lines insurance broker using Lloyd's capacity, will offer earthquake insurance in California in the form of a parametric product, with payments linked to a formula and based on U.S. Geological Survey earthquake measurements.
Customers can sign-up online for the product through Jumpstart's website, and policies will be underwritten and administered by AmWINS Group Inc.
It had looked like Jumpstart would launch much sooner. The firm first announced its plans to launch the parametric earthquake product via its website in August 2017, then it went quiet for nearly a year.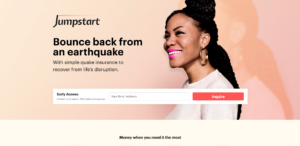 Kate Stillwell, founder and CEO of Jumpstart, said the delay was to secure capacity. With that done, she has lofty goals for the new venture.
"Our goal is within five years to double the amount of Californians that have some sort of earthquake protection," Stillwell told Insurance Journal.
Stillwell is a former structural engineer and earthquake risk consultant. From 2010 to 2012, she was an earthquake products manager for EQECAT Inc., a catastrophe risk modeling firm acquired by California-based data and analytics firm Corelogic in late 2013.
According to the California Department of Insurance, earthquake take up has been on the rise, although the vast majority of homeowners in the state still don't have it. The take-up rate was 10.7 percent last year, and was up to 13.2 percent the most recent CDI report shows.
Jumpstart's website promises customers "fast, simple payments" in lieu of the traditional claims handling process with the parametric product, which does not indemnify the pure loss but makes a payment upon the occurrence of a triggering event.
Policyholders pay a monthly amount and are promised they will get paid a set amount automatically if there is an earthquake in their area.
After an earthquake of a pre-specified intensity as measured by the USGS, Jumpstart will automatically send a text message to each customer in the impacted region. Customers must respond to the text to confirm loss or damage, and a pre-defined payment amount will be automatically authorized for direct deposit into the customer bank accounts.
Nothing further is needed than to reply to the text, according to Stillwell.
Premiums are risk-based and are purely a reflection of the underlying probability of reaching the triggering shaking intensity at a given location. Premiums vary by ZIP code.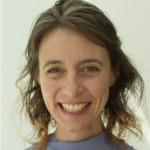 Policies are currently only available through the Jumpstart website. Retail agents could, in principle, use the Jumpstart site on their clients' behalf, but there is not yet a dedicated portal or channel for other agents or insurance companies to roll-in Jumpstart to other coverage.
For now people can go directly on the site and purchase the product, but plans are to bring agents into the loop.
"We aren't set up to partner with agents, but that is definitely in the works," Stillwell said.
Claims payments come directly from Lloyd's without coming back through Jumpstart.
Stillwell doesn't see her firm as in direct competition with the California Earthquake Authority. The CEA, a not-for-profit, publicly managed organization, insures the vast majority of the state's earthquake risk for homeowners.
"This is not a substitute for CEA," Stillwell said. "There is no overlap in coverage."
Customers may choose both, while others could buy either the Jumpstart product or get a CEA policy, according to her.
Glenn Pomeroy, CEO of the CEA, said the CEA board doesn't have an official position on the product that Jumpstart is offering.
Pomeroy said the primary goal of the CEA is to make earthquake insurance as affordable as possible for Californians, which he said the CEA has done in the past few years, including rolling out a greater variety of deductibles.
The CEA reported in July that it ended its second quarter of 2017 with policies in force up nearly 5.4 percent from the same quarter a year ago. The CEA now has roughly 1 million policies in force.
"We don't view them as competitors," Pomeroy said.
Payments on the Jumpstart product from a triggering event can be used for anything that will help customers bounce back quickly, providing a financial jumpstart to begin the process of recovery – thus the firm's name, Stillwell noted.
The firm promises that for "a price of approximately one-tenth that of conventional earthquake insurance" Jumpstart provides a financial cushion in the event of a significant earthquake.
What is considered significant?
"The Napa Earthquake from four years ago would have triggered this level of shaking intensity," Stillwell said.
The 6.0 Napa quake, which struck on Aug. 24, 2014, is at about the threshold of being the smallest earthquake that would trigger a payout for Jumpstart customers.
More precisely, claims payouts are determined based on the Modified Mercalli intensity scale, which measures the effect of an earthquake on the Earth's surface.
According to Stillwell, the Modified Mercalli Intensity value assigned to a specific site after an earthquake has a more meaningful measure of severity to the nonscientist than the magnitude because intensity refers to the effects actually experienced at that location.
With at least a peak ground velocity of 30 cm/sec, they can find a one-to-one correspondence with Modified Mercalli Intensity of VII-1/2, she said.
A more general understanding of this is the "red zone" of a shakemap. VII-1/2 is where the orange-red color transitions to a yellow color on the standard shakemaps that are published by the USGS.
Since Jumpstart is licensed as a surplus lines broker, the firm must follow surplus lines regulations, which includes going through the declination process.
The firm has a "semi-automated process" of taking customers to at least three admitted carriers and getting declinations before going to Lloyd's for the coverage, according to Stillwell.
The biggest part of finally getting Jumpstart off the ground was getting a carrier to supply the capacity.
"The deep pockets are the risk bearing capacity, and we cleared that with Lloyds," Stillwell said.
She wouldn't say how much capacity Jumpstart has with Lloyd's.
"It is well enough to get us down the road toward making a big splash in the marketplace," she said.
Jumpstart's operational funding comes from a group of undisclosed private investors.
According to CrunchBase, which tracks venture capital activity, Jumpstart received $400,000 in angel funding on Sept. 1, 2016. The investors are listed as Berkeley Angel Network and an undisclosed investor. The Berkeley Angel Network is a group of angel investors who are alumni, faculty and former faculty of U.C. Berkeley. The group has invested in a craft beer company, a business in the healthcare industry, a biotech company and an environmentally friendly product maker.
Although Jumpstart's first offering will be for earthquakes in California, it has plans to roll out the product in other states and to expand to other types of natural disasters.
"California is the biggest opportunity here, and so we're starting with California," Stillwell said. "We're looking at other states, and maybe other perils within California. Anything where there's big gap, or Jumpstart lends itself."
Related:
Topics California Catastrophe Natural Disasters Agencies InsurTech Tech Excess Surplus Lloyd's Earthquake
Was this article valuable?
Here are more articles you may enjoy.