An attorney says victims molested by a Southern California police officer while participating in the department's Police Explorer program have reached a $4 million settlement in a civil lawsuit.
Anthony DeMarco says Wednesday that his law office agreed to a deal with the Irwindale Police Department and Learning for Life, the group that runs the explorer program.
It comes a year after a previous settlement totaling $2.75 million involving another victim of Officer Daniel Camerano, who supervised youngsters in the explorers program. He pleaded no contest in 2014 to a series of sex crimes involving underage girls between 14 and 17 years old. He was sentenced to more than two years in prison.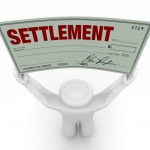 The Irwindale Police Department and Learning for Life didn't immediately respond to comment requests.
Copyright 2021 Associated Press. All rights reserved. This material may not be published, broadcast, rewritten or redistributed.
Was this article valuable?
Here are more articles you may enjoy.