San Francisco, Calif.-based Woodruff Sawyer has named Luke Parsons has a vice president in the private equity and transactional risk group.
Parsons has experience working alongside private equity firms, family offices, alternative asset managers and their portfolio companies.
He was previously a principal with Equity Risk Partners.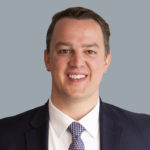 Woodruff Sawyer has offices throughout the U.S.
Was this article valuable?
Here are more articles you may enjoy.