California regulators have fined two utilities more than $13 million for violations of safety rules for incidents that caused injuries.
The Public Utilities Commission hit Southern California Edison with an $8 million citation for a downed power line that was run over by an off-road vehicle in 2015. The driver was injured along with two people who tried to help the motorist.
The commission says Edison failed to ensure the cross arms on its power poles were properly designed, installed and maintained.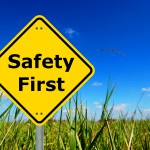 Officials also fined Pacific Gas & Electric more than $5 million for two incidents, including one in which workers caused natural gas to leak while repairing a valve in 2016. Two people were injured in a resulting explosion.
The utilities have 30 days to appeal the citations.
Copyright 2020 Associated Press. All rights reserved. This material may not be published, broadcast, rewritten or redistributed.
Was this article valuable?
Here are more articles you may enjoy.