San Francisco, Calif.-based Woodruff Sawyer has named Evan Hessel vice president and casualty practice leader.
Hessel will be responsible for expanding the current casualty platform and capabilities.
He was previously managing director and West Coast casualty leader for Beecher Carlson.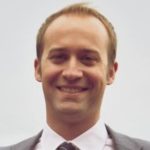 Woodruff Sawyer is an active partner of Assurex Global and International Benefits Network.
Was this article valuable?
Here are more articles you may enjoy.