King County Metro Transit in Washington has apologized and made a multimillion-dollar payment to the family of an Amazon employee who was killed last year by a turning bus.
The Seattle Times reports 43-year-old John Ahn had finished dinner with co-workers Oct. 12, 2017, when he began crossing Westlake Avenue at Blanchard Street in Seattle.
A bus driver failed to see him while turning right.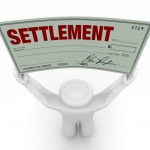 Sound Transit initially told news reporters a pedestrian had walked into the side of the bus. However, bus-mounted video showed a corner of the bus knocked him down. A Metro safety officer ruled the crash "preventable" last fall.
King County issued Ahn's wife a $4.5 million check in July, and agreed to a total $7.7 million, according to the county's risk-management office.
The transit operator was fired. A union has appealed on the driver's behalf.
Copyright 2019 Associated Press. All rights reserved. This material may not be published, broadcast, rewritten or redistributed.
Was this article valuable?
Here are more articles you may enjoy.