Marijuana tax collections in Alaska dipped slightly in September but still totaled about $1.5 million.
Figures released by the state Revenue Department show tax revenue of $1.48 million in September, compared to $1.54 million in August, which remains the high.
Cultivators pay the tax, which is imposed when marijuana is sold or transferred from a licensed grow facility to a retail marijuana shop or product manufacturing facility.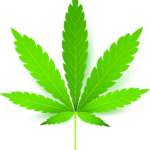 The state says monthly tax revenue fell below $1 million in just one month this year.
Copyright 2019 Associated Press. All rights reserved. This material may not be published, broadcast, rewritten or redistributed.
Was this article valuable?
Here are more articles you may enjoy.