A class-action lawsuit has been filed against the maker of potato chips sold under the brand name Hawaiian, claiming the chips made in Washington state are misleading customers.
The Honolulu Star-Advertiser reported Michael Maeda of Honolulu and Iliana Sanchez of Los Angeles filed the suit last month, alleging Pinnacle Foods Inc. is using false and deceptive advertising as well as fraudulent and unfair business practices.
They claim they and consumers like them would not have purchased the chips, or would have paid significantly less, if they knew the snacks were made outside of Hawaii and without ingredients from the state.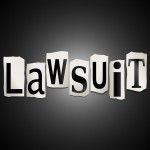 The chips' packaging does not say the snacks are made in Hawaii.
An attorney for the company, which is headquartered in New Jersey, declined to comment on the lawsuit.
Copyright 2021 Associated Press. All rights reserved. This material may not be published, broadcast, rewritten or redistributed.
Was this article valuable?
Here are more articles you may enjoy.