Attorneys say a Southern California school district has agreed to pay $6.2 million to settle a lawsuit over a worker who allegedly molested three elementary school students.
The Riverside Press-Enterprise says the agreement was announced this week by attorneys for three girls from Liberty Elementary School in Riverside. The girls allegedly were molested when they were 9 and 10 years old.
The suit claimed that the Riverside Unified School District ignored or covered up sex abuse allegations against Fernando Figueroa, a technology aide.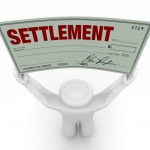 The Press-Enterprise reported a district spokesman and attorney didn't immediately comment on the settlement.
Figueroa has been criminally charged with sexually abusing 11 youngsters and could face life in prison if convicted.
Copyright 2021 Associated Press. All rights reserved. This material may not be published, broadcast, rewritten or redistributed.
Was this article valuable?
Here are more articles you may enjoy.