Woodruff Sawyer has named Joelle Margolin the Northern California employee benefits practice leader.
Margolin has nearly 20 years of experience, and is a former employment lawyer and long-term HR professional.
She was previously vice president of human resources at Woodruff Sawyer. Prior to joining Woodruff Sawyer, she held human resources leadership roles at Jaguar and Autodesk.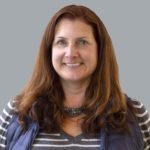 San Francisco, Calif.-based Woodruff Sawyer is an active partner of Assurex Global and International Benefits Network.
Was this article valuable?
Here are more articles you may enjoy.