The number of workplace deaths in Wyoming last year fell to the state's lowest level since 2009.
The Casper Star-Tribune reported the state Research and Planning Department released a report Tuesday showing that 20 people died while on the job in Wyoming in 2017.
According to the report, 55 percent of the worker deaths involved transportation, which includes vehicle crashes.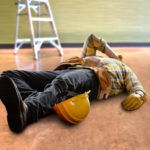 The state's lowest tally over the last two decades was in 2009 with 19 worker deaths.
David Bullard, the department's senior economist, says the number of worker fatalities can fluctuate and, especially in transportation, can be related to random events.
Was this article valuable?
Here are more articles you may enjoy.