Twenty people have been indicted by a grand jury in Spokane, Wash., for allegedly staging vehicle crashes to defraud insurance companies.
Defendants are accused of deliberately staging a series of automobile, boating, pedestrian/vehicle and other accidents in Washington, Idaho, Nevada and California between 2013 and 2018.
The Spokesman-Review reported that most of the crashes were two-vehicle collisions on remote roads at night where there were no witnesses other than the occupants of the intentionally crashed vehicles.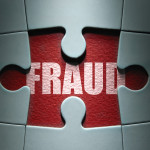 Most people named in the indictment are Spokane-based.
Court documents say the defendants staged 33 crashes, collecting payment for property damage, wage loss, and bodily injury.
The documents say in some cases conspirators would urinate in a bottle, which they would pour on their clothing to make it appear they lost consciousness.
Copyright 2021 Associated Press. All rights reserved. This material may not be published, broadcast, rewritten or redistributed.
Was this article valuable?
Here are more articles you may enjoy.