Wells Fargo has agreed to pay a $10 million penalty as part of a settlement agreement with the California Department of Insurance.
The settlement with the CDI, announced on Wednesday, resolves the department's accusation alleging improper insurance sales practices related to Wells Fargo's online insurance referral program. The improper practices reportedly resulted in consumers being signed up and charged for insurance products without their consent.
"The Department of Insurance's investigation found that Wells Fargo was signing up and charging customers for insurance without their consent," Insurance Commissioner Dave Jones said in a statement.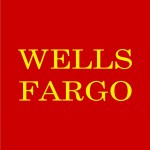 Wells Fargo has agreed to not transact any new business during the remaining term of its two insurance licenses, which expire in July and September 2020. The company also agreed to not apply for a license for at least two years following the expiration of their current licenses.
The $5 million of the penalty is due immediately. If the company ever seeks to return to the California insurance marketplace, it then must pay the remaining $5 million penalty. The CDI may also decline to issue a new license.
In November 2017, the CDI served on Wells Fargo an accusation seeking revocation of Wells Fargo's insurance license for improper insurance sales practices. The accusation was the result of an investigation opened at the direction of Jones, which found that from 2008 to 2016, Wells Fargo customers were issued roughly 1,500 insurance policies without their knowledge or permission.
In some cases, employees told consumers to enter their personal information on a policy application merely to receive a quote, but Wells Fargo employees later submitted the application to the insurer to purchase the policy without the consumer's permission.
Related:
Topics California
Was this article valuable?
Here are more articles you may enjoy.