CSAA Insurance Group has named Katherine Evans president of regulatory and government affairs.
Evans will oversee all areas of CSAA Insurance Group's government and regulatory practices, and will report to the company's chief legal officer, Mike Zukerman.
Evans has been senior counsel in the company's regulatory group since 2014. Prior to joining CSAA Insurance Group, Evans was an insurance regulatory partner with Dentons.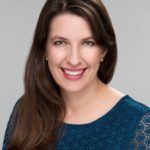 CSAA Insurance Group, a AAA Insurer, offers automobile, homeowners and other personal lines of insurance to AAA Members.
Was this article valuable?
Here are more articles you may enjoy.