The U.S. Geological Survey confirmed a 3.7 preliminary magnitude earthquake rattled the small city of Piedmont in northern California.
The USGS says the tremor occurred on Wednesday at 4:42 a.m.
The impacts of the earthquake were not immediately known. Earthquakes with a magnitude between 2.5 and 3 are the smallest tremors felt by people.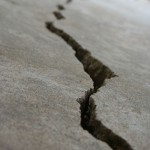 Piedmont is a city of roughly 10,000 people next to Oakland.
Copyright 2021 Associated Press. All rights reserved. This material may not be published, broadcast, rewritten or redistributed.
Was this article valuable?
Here are more articles you may enjoy.