Jase Hamilton has been promoted to Surety Department manager at Cavignac & Associates, a San Diego-based risk management and insurance brokerage firm specializing in the design and construction industry.
Hamilton joined Cavignac & Associates in 2013 as surety account manager. In his new role, he will oversee the department's operations, set standard operating procedures, head and manage all servicing and processing of department personnel, and maintain and expand insurance carrier relationships. His focus is on both contract and commercial surety bonds, including performance and payment (labor & material), licensing and permitting, fidelity, court, subdivision and miscellaneous.
Prior to his years with Cavignac & Associates, Hamilton was a surety underwriter for the Insurance Company of the West in San Diego. He earned his Associate in Fidelity and Surety Bonding (AFSB) designation in 2014, and his Chartered Property Casualty Underwriter (CPCU) designation in 2016.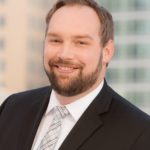 Hamilton is an active member of multiple associations, including Surety Association of San Diego and Construction Financial Management Association of San Diego, the later for which he serves as a board member. He also remains active in various local and national trade associations, including the National Association of Surety Bond Producers, the Association of General Contractors, and Associated Builders and Contractors.
Founded in 1992, Cavignac & Associates is a risk management and commercial insurance brokerage firm providing a broad range of insurance and expertise to design and construction firms, as well as to law firms, real estate-related entities, manufacturing companies and the general business community.
Source: Cavignac & Associates
Was this article valuable?
Here are more articles you may enjoy.