San Diego, Calif.-based Cavignac & Associates has named Jessica Rodriguez an account administrator within the agency's surety department.
Rodriguez serves as the client contact within the department for processing bond requests.
She has experience in both insurance and the real estate and construction industries. Most recently, she was a commercial insurance certificate customer service representative and account manager for Rock 10 Insurance Services. Prior experience includes having served as office manager and small group health insurance agent for Steve Grady Insurance.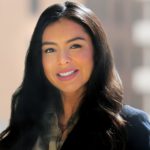 Cavignac & Associates is a risk management and commercial insurance brokerage firm.
Was this article valuable?
Here are more articles you may enjoy.