University of Washington Medicine says a website server inadvertently made internal files concerning nearly 1 million patients available on the internet.
The organization said the files contained patients' names and medical record numbers but no medical records, financial information or Social Security numbers.
In a news release this week, UW Medicine said the exposure began on Dec. 4 and was discovered Dec. 26. It said there is no evidence of any misuse or attempted use of the information.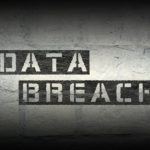 Patients with questions can call 844-322-8234 .
King County Councilmember Reagan Dunn called for an investigation, describing the issue as a "massive breach of the public's trust."
UW Medicine includes the University of Washington Medical School, UW Medical Center, Harborview Medical Center and several other hospitals and clinics.
Copyright 2020 Associated Press. All rights reserved. This material may not be published, broadcast, rewritten or redistributed.
Was this article valuable?
Here are more articles you may enjoy.