San Diego, Calif.-based Cavignac & Associates has named Melissa Enderby an account manager within the firm's small business unit.
Enderby's responsibilities include completing requests for proposals, preparing presentations and proposals, planning and conducting open enrollment meetings, submitting applications and forms to insurance carriers, managing claims and auditing enrollments after their effective dates.
She has nearly seven years of experience in insurance. Prior to joining Cavignac & Associates, Enderby was an account manager for Benefit Pro Insurance. Previous career experience includes having served as an account manager for IOA Insurance Services, as an account manager for Gallagher and as a customer service representative for Barney & Barney.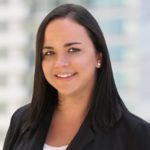 Cavignac & Associates is a risk management and commercial insurance brokerage firm.
Was this article valuable?
Here are more articles you may enjoy.