San Diego, Calif.-based Cavignac & Associates has added Denise French to its employee benefits team as an account administrator for special projects.
French serves as the primary customer service person for enrolled members.
She has five years of experience in the employee benefits arena of the insurance industry. French was most recently a human resources generalist for ACI Specialty Benefits. She was an administrative assistant in the contracts and provider relations department at Molina Healthcare before that. Other posts she's been at include Covered California for Kaiser.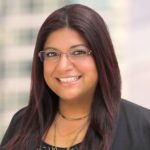 Cavignac & Associates is a risk management and commercial insurance brokerage firm.
Was this article valuable?
Here are more articles you may enjoy.