Walnut Creek, Calif.-based CSAA Insurance Group has named Melissa Jones executive vice president and chief human resources officer.
As a member of the company's executive leadership team, Jones leads efforts in areas including corporate culture, communications, talent management and leadership development.
Jones joined CSAA in 2009. She was a vice president in human resources before her promotion. She previously served as a first vice president and senior manager in human resources with JPMorgan Chase, and was a director in human resources with Providian Financial before that.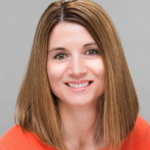 CSAA, a AAA Insurer, offers automobile, homeowners and other personal lines of insurance to AAA members through AAA clubs in 23 states and the District of Columbia.
Was this article valuable?
Here are more articles you may enjoy.