Calabasas, Calif.-based Topa Insurance Co. has named Ben Rozema director of programs.
Rozema Responsible for the P&L of all program business as well as the relationships with all program partners and direct oversight of enterprise risk management.
Rozema joined Topa Insurance in 2017 as a senior product manager and was later promoted to group product manager in August 2018.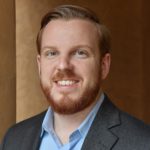 He was previously with Farmers Insurance, and Atlas General Insurance Services.
Topa is one of the wholly owned subsidiaries of Topa Insurance Group, an insurance holding company that provides wholesale insurance solutions.
Copyright 2021 Associated Press. All rights reserved. This material may not be published, broadcast, rewritten or redistributed.
Topics California
Was this article valuable?
Here are more articles you may enjoy.