Driscoll & Driscoll Insurance Agency in Palmdale, Calif., has added John Currado.
Currado is a former principal of Currado Insurance Agency.
He sold his Allstate agency and retired in 2017 after 44 years, and has emerged from retirement after two years.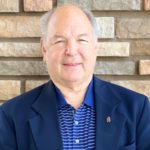 Driscoll & Driscoll offers commercial insurance and risk management solutions.
Was this article valuable?
Here are more articles you may enjoy.