EPIC Insurance Brokers and Consultants has named Sheryl Marshall as a principal within the firm's moving & storage practice.
Marshall will be based in Napa, Calif., and report to John Sames, senior vice president. Marshall is responsible for new business development and the design, placement and management of property/casualty insurance programs.
Marshall joins EPIC from Paul Hanson Partners, where she spent the last 19 years.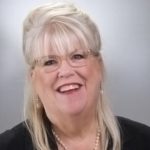 EPIC Holdings Inc. is the corporate parent overseeing investments across the entire EPIC platform. The firm's core retail insurance brokerage business, EPIC Insurance Brokers & Consultants, provides property/casualty, employee benefits, specialty programs, and private client solutions.
Was this article valuable?
Here are more articles you may enjoy.