Idaho Department of Insurance Director Dean L. Cameron has been voted vice president-elect of the National Association of Insurance Commissioners.
Cameron served as Secretary-Treasurer of the NAIC for 2019.
Starting Jan. 1, 2020, Cameron will become the organization's vice president.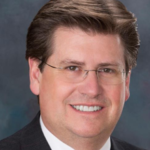 The NAIC is part of the state-based system of insurance regulation in the 50 states, the District of Columbia and five U.S. territories. Through the NAIC, state insurance regulators establish standards and best practices, conduct peer reviews, and coordinate regulatory oversight to effectively regulate the industry and protect consumers.
Was this article valuable?
Here are more articles you may enjoy.