M.J. Hall & Company Inc. has named former TOPA chief John Donahue president of the Stockton, Calif.-based company.
Donahue recently retired from his post as president and CEO at Calabasas, Calif.-based TOPA Insurance Co. He relocated to Southern California nearly six years ago for the leading role at TOPA, and his decision to resign was a personal one, according to the company.
Donahue has 25 years of insurance experience in the fields of preferred and non-standard automobile insurance, homeowners insurance, commercial auto, commercial property/casualty and program business.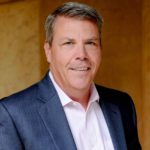 His career includes positions as chief operating officer of GMAC Insurance and Commerce Insurance Co., group president of Keenan Insurance, and senior vice president of insurance operations for California State Automobile Association.
M.J. Hall & Company is a surplus lines brokerage with offices in California, Nevada, and Alaska. It represents over 100 insurance carriers and is licensed in most states.
Was this article valuable?
Here are more articles you may enjoy.