Calabasas, Calif.-based Topa Insurance Co. has named Kari Stern director of claims auditing and compliance.
Stern is responsible for department-wide legal and regulatory compliance, and manages the internal and external claims and compliance audits.
She has more than 30 years of insurance industry experience. She was most recently senior claim Manager at Tokio Marine. She also previously worked for Western General Insurance Co.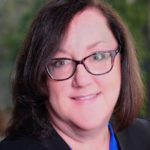 Topa is one of the wholly owned subsidiaries of Topa Insurance Group, an insurance holding company based in, which provides wholesale insurance solutions.
Was this article valuable?
Here are more articles you may enjoy.