Louis T. Mastos was stepped in myriad sectors of Nevada's insurance community, and he was someone who early on recognized the value of surplus lines, those who knew him say.
Mastos, who served as Nevada's second insurance commissioner, died on March 21 in Reno, Nev., at age 98.
Mastos was heavily involved in many aspects of the insurance community for decades.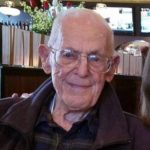 He served as president of the American Association of Managing General Agents, now part of the Wholesale Specialty & Insurance Association (WSIA), from 1985 to 1986. During his term as AAMGA president, Mastos is credited with introducing more structured financial control and creating the office of secretary-treasurer for the association.
He was also a member of NAPSLO, now part of WSIA, the Prospectors Club, the Nevada Surplus Lines Association and he served on the board of directors of Frontier Adjusters of America, Inc.
The Nevada Independent Insurance Agents ran an extensive write up on Mastros and his contributions to the industry.
Mastos was born in Los Angeles, Calif. on April 7, 1921. After attending Louisiana Tech and Tulane University, he served in the U.S. Navy Reserve during World War II.
He moved to Reno in 1956 and became the Nevada insurance commissioner, a role he held from 1965 to 1971.
Following his stint as commissioner, he founded Louis T. Mastos & Associates Inc. in Reno, a managing general agency and surplus lines broker, in 1971. The firm eventually expanded to include offices in Reno, Las Vegas, Phoenix, Ariz., and Santa Rosa, Calif.
There has been no word yet on any planned memorial services.
Topics Excess Surplus Nevada
Was this article valuable?
Here are more articles you may enjoy.