PEMCO Mutual Insurance has named Chris Hoell a marketing automation manager in the company's brand and communications team.
Hoell will support PEMCO's communications team, focusing on customer and candidate attraction and retention strategies. He will also support internal and external stakeholder communications.
Hoell has more than 10 years of experience in marketing automation. Hoell most recently designed and managed strategy at Microsoft for its Office relationship marketing team. At Getty Images, Hoell worked in marketing automation software.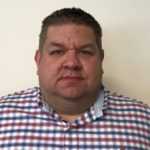 PEMCO is a personal-lines mutual insurance company based in Seattle, Wash.
Was this article valuable?
Here are more articles you may enjoy.