Los Angeles, Calif.-based Worldwide Facilities has named Brad Perilman a senior executive vice president for mergers & acquisitions.
Perilman will lead Worldwide Facilities' M&A activities. His responsibilities will include transaction sourcing, strategic and financial analysis, diligence management and assisting with the development and implementation of integration plans.
Perilman has more than 18 years of global reinsurance industry experience. Prior to joining Worldwide Facilities, he served was chief financial officer of Atlas General Holdings LLC. Perilman also previously served as director at Aon Securities and Benfield Advisory.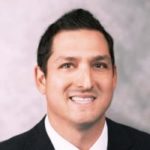 Worldwide Facilities is a national wholesale insurance broker, managing general agent and program underwriter.
Was this article valuable?
Here are more articles you may enjoy.